HERE'S WHAT OUR MEMBERS SAY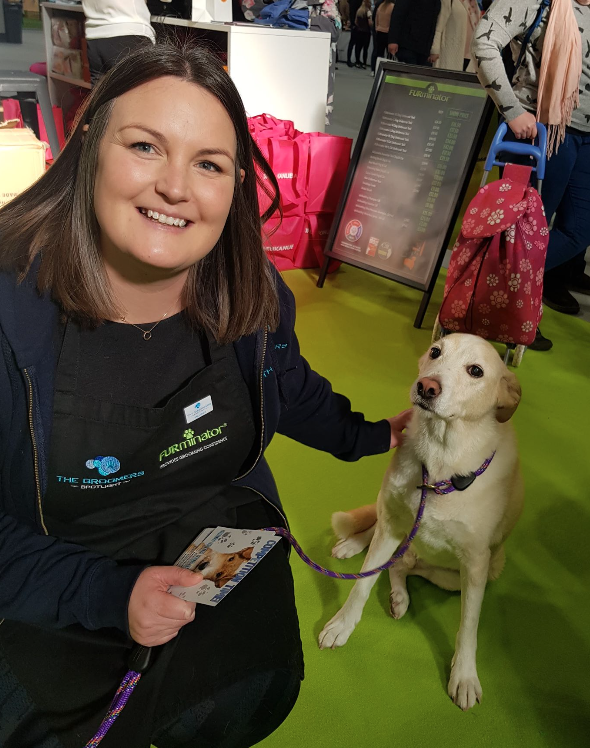 Lisa Damon C&G, OCN
&nbsp
I work alone and being part of the Groomers Spotlight for me is not just about celebrating hard work and qualifications, its about being part of an organisation that genuinely wants to see everyone thrive and succeed. In an industry that can be competitive and challenging its lovely to feel part of a supportive family of like minded people
JULIE LALOU L.C.G.I
&nbsp
The Groomers Spotlight is exactly what we, as professional groomers, have been waiting for. Those of us who have put the time and effort into studying and training for our recognised qualifications and have the proven knowledge deserve to be highlighted.
MELANIE WINTERS-HOLMES L.C.G.I.
&nbsp
What a great website, at last something that is built to support the groomer and client. Groomers work so hard to educate and improve themselves and gain the industry recognised qualifications. It's about time something like this was launched. Well done! This resource is fantastic. We now have a place for our qualifications to be recognised.
Become a member
Create a profile
Fill out the application, Upload your certificate and then show off a bit by posting all of your industry achievements.
Get approved
Once you've uploaded your certificate, we will verify your qualification and approve your membership allowing you access to the members area where you will find education specifically tailored to your level of expertise.
Get new clients
Fully engage with potential clients in your area that want the best for their dog by using our dedicated spotlight groomers search facility.
Members Benefits
We Sharpen For You
Hello everyone my names Dean I'm a professional sharpener and owner of We Sharpen 4U, I offer a postal service (5-day turnaround) and free return po...
The Hound Doggy Deli offer
https://thehounddoggydeli.co.uk/ insta and facebook – the hound doggy deli The Hound Doggy Deli – 10% off our Deli Box Subscriptions for life or...
25% OFF VitaCanis
With everything going on at the moment, it's not easy to keep calm. If you already have the Calming Floral Spray in your salon, and the stress is cree...
Groomers-online Member Offer
Spotlight members will receive up to 25% off of the Groomers-online catalogue. 25% OFF Groomers branded liquids.20% OFF Julie Harris Signature range.1...
Butternut Box - Free box of food for members!
Butternut Box make freshly prepared food, cooked like you would at home and perfectly portioned to your dog. Deliveries are super fle...