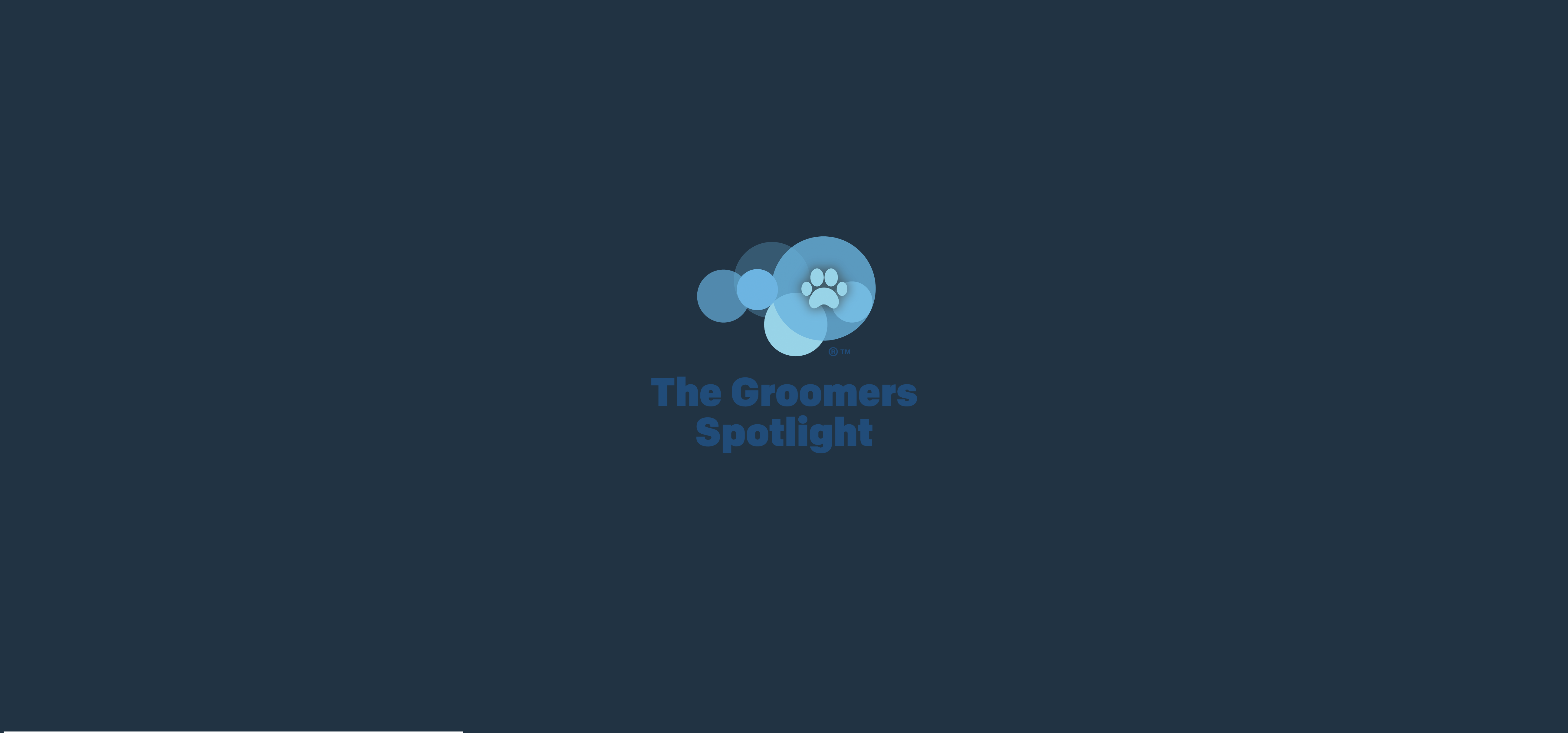 < Back to main page
< The Groomers Spotlight Web Pages
Terms & Conditions
Tuesday, 14 March 2017 02:50 AM
---
Terms and Conditions
Introduction
By using the Service offered through this Website, you are bound by the terms and conditions as set out below. If you do not agree to be bound by these terms and conditions, you may not use or access our Service.
Key Definitions
"Company", "The Groomers Spotlight", "TGS" ("us", "we", "our" and "ours") means The Groomers Spotlight, registered in England No. 10635963 at 19-20 Bourne Court Southend Road, Woodford Green, Essex, United Kingdom, IG8 8HD.
"Job" means project/job submitted by a customer via our service.
"Customers" means any visitors to the website who are searching for the services of a Groomer.
"Users", "You", means anyone making use of The Groomers Spotlight Services in any way.
"Service" means any procedure or service that is provided by The Groomers Spotlight to Users, which includes, but is not limited to: information, services and products provided through the Website, or by telephone or email.
"Members", "Groomers", "Grooming professionals" means any individual or business owner who registers on the Website in order to quote for work posted by Users.
"Website" means the website The Groomers Spotlight.com and all the pages, content and sub-domains contained therein.
"Expressing interest", "Expressed interest" means contacting or messaging a grooming professional found via our Service.
"Service Agreement", means any agreement reached between a member and a customer on the services to be performed. A service agreement can be reached by a verbal exchange in person, via telephone, via SMS, via an email or in the form of a written statement or contract.
Governing Law & Jurisdiction
These Terms and Conditions shall be governed by and construed in accordance with English law. Disputes arising in connection with these Terms and Conditions shall be subject to the exclusive jurisdiction of the English courts.
If any provisions hereof are held to be illegal or unenforceable such provisions shall be severed and the remainder of this Agreement shall remain in full force and effect unless the business purpose of this Agreement is substantially frustrated thereby.
Overview
The Groomers Spotlight is a Search Engine for the public (Customer) to use to find fully qualified groomers in their area. We offer membership to groomers but only fully-qualified groomers with a City and Guilds Level 3 Professional Diploma can apply (see Membership).
Accuracy of Information
Although we attempt to ensure that it is correct and accurate, The Groomers Spotlight cannot guarantee the accuracy of the information on this Service, and are not liable for any problems or losses arising from errors in the content.
In using the Services provided by The Groomers Spotlight, you acknowledge that The Groomers Spotlight is not acting as a contractor or agent and is not responsible for any work done. It is the responsibility of the Customer to select a suitable Groomer and to negotiate the terms for any work that they undertake, and The Groomers Spotlight will not be involved or held liable for any Service Agreement between the Customer and Groomer.
We recommend that any Customer, before entering into a Service Agreement with any Professional Groomer, obtains confirmation of insurance cover, guarantees, qualifications and any other necessary document. If you suffer any problems or losses as a result of not obtaining or verifying these details, The Groomers Spotlight will not be liable.
Content
You agree to use the website only for lawful purposes and in a way that does not infringe the rights of or restrict or inhibit anyone else's use and enjoyment of the website. Messages, profiles, job descriptions and other content must be civil and tasteful. We reserve the right, solely at our own discretion and immediately without notification, to remove any content that we deem to be inappropriate or for any other reason as we see fit.
You understand that all postings, messaging, text, files, images, photos, video, sounds, or other materials ("content") posted on, transmitted through, or linked from The Groomers Spotlight, are the sole responsibility of the person from whom such content originated. You are entirely responsible for all content that you post, email or otherwise make available via the Service.
You understand that The Groomers Spotlight does not control, and is not responsible for content made available through the service. Furthermore, The Groomers Spotlight site and content available through the Service may contain links to other websites, which are completely independent of The Groomers Spotlight. The Groomers Spotlight makes no representation or warranty as to the accuracy, completeness or authenticity of the information contained in any such website.
Your linking to any other websites is at your own risk. You agree that you must evaluate, and bear all risks associated with, the use of any content, that you may not rely on said content, and that under no circumstances will The Groomers Spotlight be liable in any way for any content or for any loss or damage of any kind incurred as a result of the use of any content posted, emailed or otherwise made available via The Groomers Spotlight.
You acknowledge that The Groomers Spotlight does not pre-screen or approve all content, but that The Groomers Spotlight shall have the right (but not the obligation) in its sole discretion to remove or move any content that is available on the website for violating the letter or spirit of the terms or for any other reason.
Intellectual Property
The Groomers Spotlight owns all the intellectual property rights relating to the site, including the designs, text, database, graphics and layouts, and you agree not use or copy any part thereof without our express permission.
The intellectual property rights on postings, messages, text, files, images, photos, video, sounds, or other materials ("content") Users upload to The Groomers Spotlight are retained by the copyright owner, and these are added to the site by Users at their own risk. In doing so you are giving expressed and irrevocable permission for us to store, display and use the content.
Dealings with organisations and individuals
Your interactions with organisations and/or individuals found on or through the Website, including payment and delivery of goods or services, and any other terms, conditions, warranties or representations associated with such dealings, are solely between you and such organisations and/or individuals.
You agree that The Groomers Spotlight shall not be responsible or liable for any loss or damage of any sort incurred as the result of any such dealings. If there is a dispute between Users on this Website, or between Users and any third party, you understand and agree that The Groomers Spotlight is under no obligation to become involved.
In the event that you have a dispute with one or more other Users, you hereby release The Groomers Spotlight, its officers, employees, agents and successors in rights from claims, demands and damages (actual and consequential) of every kind or nature, known or unknown, suspected and unsuspected, disclosed and undisclosed, arising out of or in any way related to such disputes and/or our service.
Customer Feedback
All Groomers may choose to be subject to feedback evaluations from Customers if, after expressing interest, a Service Agreement is reached to carry out some or all of a job advertised or similar or related work. You may select or deselect this option at any time on your profile.
Groomers understand that The Groomers Spotlight is not responsible for the feedback content that those customers post, or any harm done by such content. The Customer who posts the feedback is directly responsible for its content, and the accuracy and legality thereof. However, if a Groomer deems feedback to be unfair or misrepresentative, please email The Groomers Spotlight to initiate an investigation into the content of the feedback.
Furthermore, all Groomers have a right to reply to feedback posted on their profile but replies must be in keeping with the spirit of The Groomers Spotlight, be devoid of profanity, libellous or any form of abusing language or may result in being banned from further use of the service.
All Users understand that any use of profanity, libellous behaviour, illegal activity, or any other form of abuse of the feedback function or any other part of the website may be banned from further use and reported to the authorities, if applicable.
The Groomers Spotlight performs a number of checks on feedback with an aim to ensure that feedback is authentic, and will remove feedback that in its sole discretion appears to be fake, but makes no claim or warranty of the accuracy or authenticity of any feedback. The Groomers Spotlight may, at its sole discretion, also remove feedback for any reason.
Membership terms and refunds
The Groomers Spotlight will only invite groomers with City and Guilds Level 3 Professional Diploma in grooming to become Members.
Applications to join The Groomers Spotlight must include a clear scan of your certificate or your application may be unsuccessful.
We reserve the right, solely and at our own discretion, to decline anyone membership to The Groomers Spotlight, for any reason.
If you are accepted as a Member of The Groomers Spotlight you agree to pay in full an annual subscription through our payment provider, Stripe.com
Annual membership is currently £90.00GBP or £9.00GBP monthly charge but you acknowledge that this may change at any time without prior notice and you may be required to pay more in subsequent years to continue as a member. However, you do have the right to cancel your membership with immediate effect should the price increase.
Once you have paid your subscription fee you may cancel and terminate your membership for a full refund within the first 14 days after purchase. Please Contact Us immediately should you wish to apply for a refund.
We are under no obligation to make any refund, in part or in whole, should you choose to terminate your membership subsequently during the remaining term for which you have paid.
You will be reminded that your membership is due for renewal approximately 28 days before the date of your next yearly subscription.
You agree you are responsible for paying our invoices within the payment terms of the invoice. If your account has an invoice which is more than 7 days overdue your account will be automatically restricted.
You agree to receive all invoices by email to the email address you have given to us. It is your responsibility to ensure that this email address is working correctly.
You agree to contact us immediately should you believe you should have received notification for renewal. While we will take every practical precaution to ensure notification is timely, you acknowledge that errors may be made and that it is your responsibility to ensure your subscription is paid on time and that failure to do so may result in restriction or removal of your membership account, services and profile page.
Should you choose or fail to renew your annual membership on time, your account, services and profile page may be restricted or removed. We will contact you at the email address provided by you to notify you of the restrictions to your account.
Please note that if we do not receive a reply from you within a reasonable time we may choose to delete your profile entirely, including any and all content, files, feedback etc. without backup. Further details of this will be found in the email notification.
Failed and Disputed Payments
If you have a question about a charge on your credit or debit card, you agree to contact Stripe.com as we are not responsible for any part of the transaction. Please see their terms and conditions of use at https://stripe.com/payment-terms/legal
You may also choose to Contact Us to notify us of any issues at your own discretion but you acknowledge that we are unable to involve or influence the outcome of any dispute between you and the host company (Stripe.com).
Limitations
You acknowledge that The Groomers Spotlight may establish limits concerning use of the Website, including but not limited to the maximum number of days that content will be retained by the website, the maximum number and size of postings, email messages, or other content that may be transmitted or stored by the Website, and the frequency with which you may access the website.
You agree that The Groomers Spotlight has no responsibility or liability for the deletion or failure to store any content maintained or transmitted by the Website. You also acknowledge that The Groomers Spotlight reserves the right at any time to modify or discontinue the website (or any part thereof) with or without notice, and that The Groomers Spotlight shall not be liable to you or to any third party for any modification, suspension or discontinuance of any services.
You agree that we shall not be liable for any loss or damages arising from the provision (or non-provision) of any part of the service, including loss of profit or consequential loss or damage.
Termination of service
You agree that The Groomers Spotlight, in its sole discretion, has the right (but not the obligation) to deactivate your account, block your email address, or otherwise terminate or restrict your access to or use of the website, immediately and without notice, for any reason, including, without limitation, if The Groomers Spotlight believes that you have acted inconsistently with the letter or spirit of the terms.
Further, you agree that The Groomers Spotlight shall not be liable to you or any third-party for any termination or restriction of your access to the website.
Further, you agree not to attempt to use the website after said termination.
Changes
The Groomers Spotlight reserves the right to change or update these terms and conditions from time to time. As a User of the website, you are responsible for acknowledging any updates of these terms and conditions by visiting this section. Any significant changes in the terms and conditions will be followed by notification emails to all active Users.
Privacy
Overview
We gather and use certain information about individuals in order to provide products and services and to enable certain functions on our website.
We also collect information to better understand how visitors use this website and to present timely, relevant information to them.
In order to do this we may collect the following information:
Name

Contact information including email address

Demographic information, such as postcode

Website usage data

Other information relevant to user enquiries and activities on the website
Collecting this data will help us to understand what services our Users are looking for in the company and to improve the products and services that we provide. We may use the data:
For our own internal records

To improve our products and services

To contact you in response to an enquiry

To send you information on new products, services and offers that we think may be relevant to you

To contact you by email, telephone or mail for customer feedback and/or market research
Cookies and how we use them
A cookie is a small file placed on your computer's hard drive which allows our website to identify your computer as you view different pages on our website.
Cookies allow websites to store your preferences in order to present content, functions and options that are specific to you. They also enable us to see how many people are accessing the website and which pages are most frequently visited by Users.
We may use cookies to:
Analyse our web traffic

Identify whether you are signed into our website

Store information about your preferences

Recognise when you return to the website
Cookies do not allow us access to your computer or to information about you other than what you choose to provide.
Controlling cookies
You can use your web browser's settings to determine how our website uses cookies. If you do not want our website to store cookies on your computer you should set your web browser to refuse cookies, however, please note that this may affect how our website functions and some pages and services may become unavailable to you.
To learn more about cookies and how they are used, please visit www.allaboutcookies.org
Data Protection
We will never share, lease, distribute or sell any personal information about you to third parties unless we have your permission or the law requires us to do so.
Any information we hold about you is stored and processed securely in line with the Data Protection Act 1998 and all further amendments to the act.
To prevent unauthorised access to information that we store about you we have implemented strong physical and electronic safeguards.
Links from our site
Our website may contain links to other websites.
Please note that we have no control over websites outside of The Groomers Spotlight domain. If you provide information to a website to which we link, we are not responsible for its protection and privacy.
Please be wary when submitting data to websites and always read the privacy, data protection and terms and conditions carefully before doing so.
< Back to main page
< The Groomers Spotlight Web Pages