THE DOGS DEN
(Items of interest for groomers)
Moving forwards into 2022
Have you heard of the Facebook Group Dog Grooming Business Help & Support? Yes….No…..?Well this time last year you all would have said NO!As t...
What It Takes to Establish Your Home Business with a New Pet
Maybe you didn't plan on bringing a new pet home when you decided to launch your business, but here you are. Now you need to figure out how to focu...
How can we help our clients to keep calm? And not just during fireworks season.
I fear that this year's firework season will result in even more stressed dogs. Lockdown puppies missed out on a whole world of fun with exciting an...
Cliverton and the Various Insurance's Required
Cliverton only insures those working in animal-related businesses and has been there to support its customers at times of crisis for almost 50 years...
The Mysterious world of Self-employment
Let The Pet Accountant make those first steps a little easier. Making the decision to go self employed is not an easy one and one that will cause you ...
HERE'S WHAT OUR MEMBERS SAY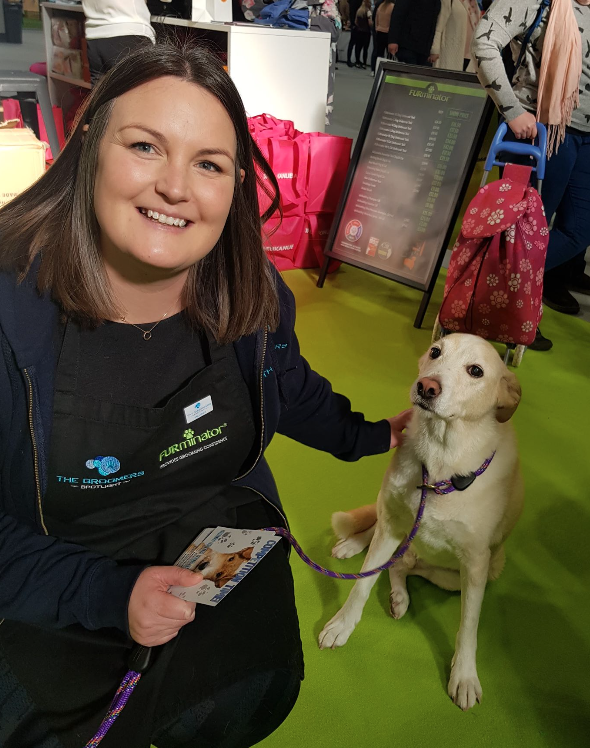 Lisa Damon C&G, OCN
&nbsp
I work alone and being part of the Groomers Spotlight for me is not just about celebrating hard work and qualifications, its about being part of an organisation that genuinely wants to see everyone thrive and succeed. In an industry that can be competitive and challenging its lovely to feel part of a supportive family of like minded people
JULIE LALOU L.C.G.I
&nbsp
The Groomers Spotlight is exactly what we, as professional groomers, have been waiting for. Those of us who have put the time and effort into studying and training for our recognised qualifications and have the proven knowledge deserve to be highlighted.
MELANIE WINTERS-HOLMES L.C.G.I.
&nbsp
What a great website, at last something that is built to support the groomer and client. Groomers work so hard to educate and improve themselves and gain the industry recognised qualifications. It's about time something like this was launched. Well done! This resource is fantastic. We now have a place for our qualifications to be recognised.
Become a member
Create a profile
Fill out the application, Upload your certificate and then show off a bit by posting all of your industry achievements.
Get approved
Once you've uploaded your certificate, we will verify your qualification and approve your membership allowing you access to the members area where you will find education specifically tailored to your level of expertise.
Get new clients
Fully engage with potential clients in your area that want the best for their dog by using our dedicated spotlight groomers search facility.
Members Benefits
Artero - give a free bottle of detox 250ml for every order over £100
Please email - alisonrogers@artero.com - Give a free bottle of detox 250ml for every order over £100
Barkley HQ - $15 off Your Subscription
Barkley HQ is an all-in-one solution designed to help pet groomers run and manage their business efficiently. It is an easy to use software that can...
Chris Christensen Smartwash 50 Shampoo Papaya Starfruit | Christies Direct
https://christiesdirect.com/chris-christensen-smartwash-50-shampoo-papaya-starfruit.html Discount Code: GRSPTLNOV21 Place this as a discount c...
Julie Harris Signature Range
Sign up to - Groomers-online catalogue. Get - 20% OFF Julie Harris Signature range..All you need to do is register your Spotlight membership number wi...
Colin Taylor Products - 10%
10% of all non discounted products. https://www.colintaylorproducts.com/This does not include already discounted items. Code to use at checkout is - C...