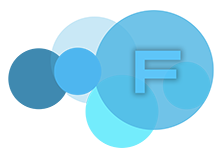 PAULE PIMBLE
(2)
Stylist at Hair & Hounds
Phone: 0117 9868966
Email: info@hairandhoundsgrooming.co.uk
Booking Line: 0117 9868966
Hair & Hounds


16 March 2017


23


Keynsham, Bristol



About me
I am from Bristol and always had a love of dogs. I completed my initial training in dog grooming in 1994 after a career change and I opened my business Hair & Hounds later that year.
In 1998 I completed my City & Guilds Dog Grooming Level 3 Professional Qualification and have started my Higher Diploma. I enjoy going to seminars and courses, attending various events all over the UK and abroad. I feel you can't stop learning and enjoy studying new techniques, being introduced to innovative tools and the science of all things canine.
In 2008 I was joined by Susan Jones at the salon in Keynsham when a great team was forged, where we offer a One to One grooming experience with our clients.
I am also an Accredited Pet Care Professional and a member of the iGroom National Register of Groomers.
Photos
Achievements
2018/02

City & Guilds Level 2 Certificate of Technical Competence in Dog Walking

1998

City & Guilds Level 3 Professional
Find me on the map
Comments