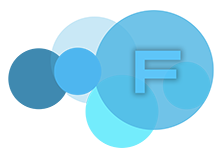 Amanda Reed
(20)
A professional Dog Groomer who always makes sure your pet's health, happiness and welfare are a priority.
Phone:
Email:
Booking Line: 01661 886 675
About me
I have been grooming for over 14 years, and regularly attend seminars and training days to keep my skills up to date. I can groom dogs to breed standard or personal specification, also offering handstripping to those dogs that it is appropriate for, and the health, happiness and welfare of the dogs I groom is of paramount importance. I proudly work in a lovely salon for the Hadrian Pet Hotel, a deluxe Boarding Kennels & Cattery.
Photos
Achievements
2013

Conformation and Movement Hands On Assessment (Kennel Club).

2010

Completion of a First Aid and Wound Management Workshop (Dogs and Cats), through the Pet Care Trust.

2010

City & Guilds Advanced Level 3 Dog Grooming Qualification

2003

Certificate in Dog Psychology (Canine Behaviour Centre).

2002

BTEC National Certificate in Animal Care

2001

National Certificate in Animal Care; Pedigree Pet Food Shield - Top Student Award.
Find me on the map
Comments