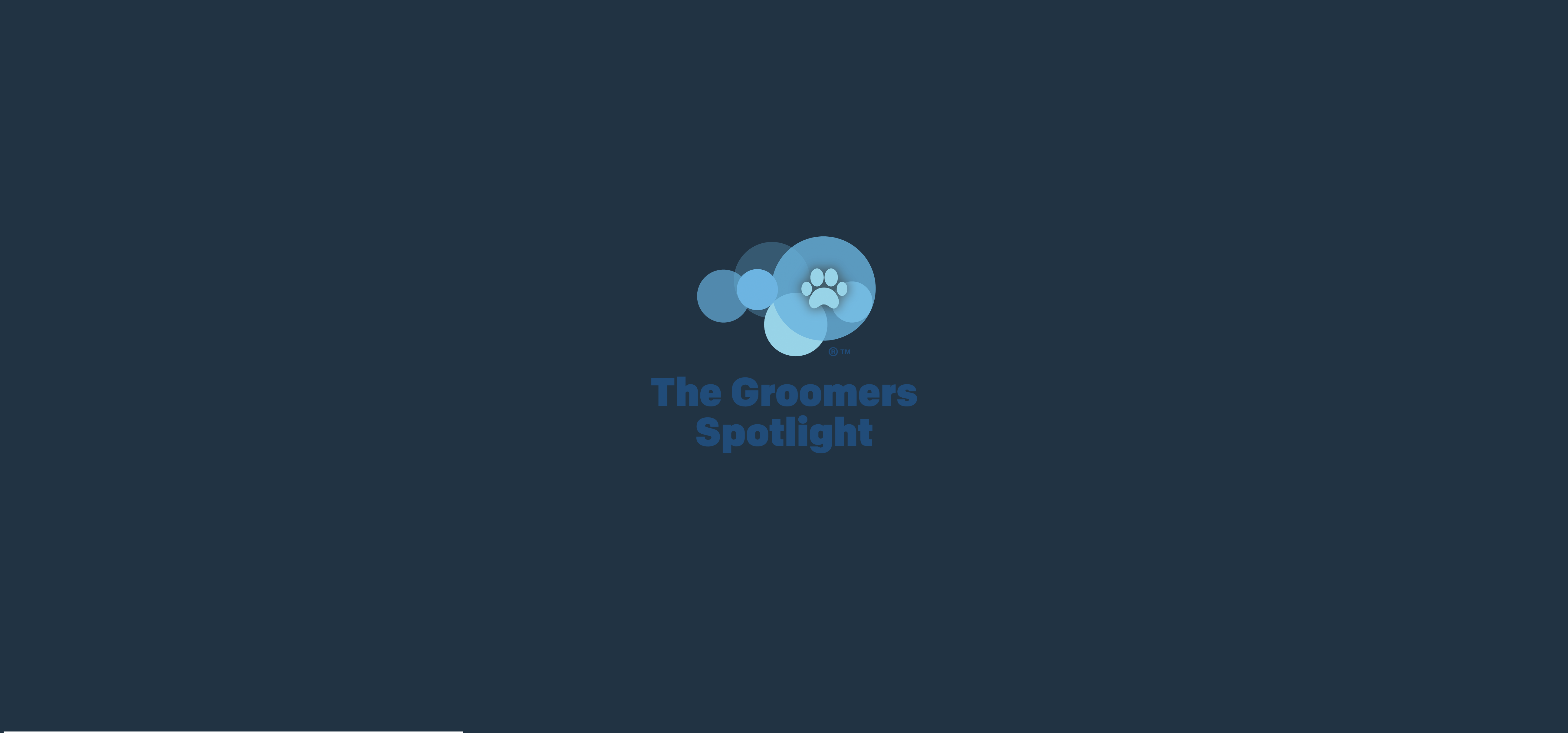 < Back to main page
< THE BARK
Pet Bereavement........
Thursday, 13 January 2022 01:22 PM
---
My Pet Loss Story
I'm Kaz, I live in Devon, just on the edge of Dartmoor. We moved here 10 years ago from Bristol and we love it. We didn't have pets when we lived in the city and I promised my kids that when we moved to the countryside we could have a pet and so we welcomed the beautiful April into our lives…
Baby April
Such a beautiful cat, so pretty, so cuddly and so very, very patient with my boys. She would regularly be picked up and taken off to join in with their games. I would have to check bedrooms after I'd dropped them at school and often found her hidden in a cupboard, they all wanted to be the first one to play with her when they got home!
A home without a pet…
It made such a difference to our lives, we suddenly had a real home. A house without pets feels kind of empty I always think. It means that you've always got someone to talk to and they're always waiting for you when you've been away. It just feels right, sat on the sofa with a cup of tea in your hand and a cat on your lap, what's not to love?
And then one terrible night we got a knock at the door, a neighbour had seen a car hit her and she had run off. We searched everywhere, contacted all the local and not-so-local vets, put posters up all over town and posted on the local Facebook page. Everyone was amazing, it felt like the whole town were on the look-out. But she didn't turn up.
Finding April
Six months later we started digging up an unused corner of the garden, and there she was, right under a huge tree. It was such a shock, I was completely blown away, I couldn't tell the boys straight away as I didn't trust myself not to break down whilst telling them. The cremation experience was awful and some people were brilliant and others really weren't. So I started writing about it. It really helped me to process the whole experience and I learnt so much along the way. I don't want anyone to go through what we did as a family. Writing about my bereavement journey really helped me to deal with the loss, and you can read my blog here.
My aim is very simple, I want to help you if you lose a pet. Let me give you some ideas to cope with pet bereavement. And, most of all, we can celebrate the life they lived with us. When you lose a pet you don't even get a funeral, and it is so important to mark their passing. They were a member of your family and deserve to be remembered.
Pumpkin, Midnight and Mabel
It took us about a year from finding April to being able to think about having another pet. We now have a few more additions to the family: our cats Midnight and Pumpkin – and yes the boys named them and yes they arrived at Halloween – and our Schnoodle Mabel.. It doesn't mean we don't still miss our glorious April every day but we have found a way to live with the loss.
My 12 Step Pet Bereavement Guide
When a valued member of your family dies, your dog, your cat, your rabbit, or any loved pet, it can have a devastating effect on you and the rest of your family. The feelings of grief and sadness during a pet bereavement can sometimes feel overwhelming. I have put together a simple bereavement guide based on my experience and I'll filled it with lots of tips and practical advice about how to cope when your pet dies.
Understanding pet bereavement
Grief is a powerful process and coming to terms with the death of a beloved pet can be extremely difficult, and everyone will experience the loss differently. People often talk about the 5 stages of grief – Denial, Anger, Bargaining, Depression and Acceptance. And there are loads of excellent Pet Counsellors out there who can work with you in a group or one-to-one to counsel you through a loss.
My guide is focussed on the practical as well as emotion impact of grief and the things that you can do right now today to help to lessen the impact. I can't bring them back from the rainbow bridge but I can give you some ideas to help you get through the journey so that you can celebrate the life they lived with you.
Step 1 – Acknowledge the loss is real
Step2 – We all grieve differently
Step 3 – The 5 stages of grief
Step 4 – Support if you need it
Step 5 – Telling the family
Step 6 – Dealing with the day-to-day loss
Step 7 – Pet cremation
Step 8 – How your vet can help
Step 9 – Looking after yourself
Step 10 – Doing something meaningful
Step 11 – Knowing when it's something more
Step 12 – Getting another pet
Your pet bereavement journey
It is important to remember that your pet bereavement journey is unique, and that there is no 'normal' way of doing it. There is no standard length of time that it will take until the feelings start to subside. For some it may be weeks or months, for others it may take years.
Don't panic if your path doesn't neatly follow the 5 stages of grief, I found that I bounced backwards and forwards through them, sometimes all in the same day!
It is important to give yourself the time and the permission to grieve and allow your pet bereavement journey to take place gradually at your own pace. Try not to 'bottle up' your emotions, if you really can't talk to someone about the loss of your pet then perhaps you could write it all down in a journal. It is important not to ignore these feelings, you are not weak and there is no need to be ashamed, you have lost a member of your family and you will need to grieve.
Not everyone understands
Not everyone will understand your loss, people can have some very strange ways of dealing with death, some will simply not like to talk about it and may avoid the conversation or you! Others may feel that a loss of a pet is somehow less important than losing a relative or friend, especially if they have never had a pet of their own.
You may need to go outside of your usual circle to talk to people who do understand. The ones that 'get' the love and companionship that having a pet brings, those who realise the enormity of your loss and can help you to cope with your grief.
If you can't find people to talk to you might want to consider getting professional bereavement counselling, a trained counsellor can help you through your bereavement journey and will be able to refer you to a medical professional if you need any further help such as depression.
Some tips for dealing with pet grief and sorrow
Remember to look after yourself, bereavement can really take its toll on both your body and your mind. It's important to make sure you are eating sensibly and exercising regularly. It's important if you have other pets to maintain their daily exercise routines, this will also help with your sleep which can sometimes be affected by grief. My blog has lots of regular exercises, recipes and breathing techniques to ease you through.
Sorrow and grief are completely normal responses to the death of your pet but they can be very painful. As well as talking to others or professionals there are things you can do which might help make your bereavement journey a little easier to cope with:
Have a rainbow bridge ceremony
Ceremonies allow us to openly express our grief, your vet or pet crematorium may not offer this service but that doesn't mean you can't have one. It could be something really simple like inviting some friends or family round to share some memories about your pet.
You could read a nice poem and maybe scatter some petals or flowers on their favourite spot in the garden. You could plant a tree or create a special photo album or scrapbook with your memories so that you can remember all the fun times you had together. There are lots of really lovely ways that you can memorialise the loss of your pet. But you won't regret spending some time thinking and feeling about the joy and love that they brought into your world, it is a wonderful way to celebrate their life.
Celebrate Your Pet with My Pet's Ashes
We are an award-winning independent business that can help you through each step of your pet loss journey. From simple advice such as what questions you need to ask your vet to choosing the best way for you to remember your pet. We work with dedicated artists and makers to produce a wonderful array of jewellery, glass ornaments, garden urns and keepsakes so that you can treasure them forever.
You may want to scatter their ashes somewhere that memorable, we have a large range of scatter pods that are specifically created to do this in a dignified way. We have also designed a walking stick that holds a token amount so that you can do this easily and comfortably, or just so you still have them with you on your walks.
Our jewellers will make you a stunning heirloom piece that will be as unique as they are, a ring, pendant, bracelet, earrings. You can choose a colour from our birthstone range to match their birth date or star sign. We work in Silver, Gold and White Gold.
Lots of people bury their pet's ashes in the garden but then struggle when they move house. Our garden urns will safely hold the ashes outdoors and can simply be put in the removal van whilst the rest of your belongings, no need to leave them behind.
We have beautiful keepsakes that can bring some solace when they are held, one lady have a rainbow bridge comfort stone that she keeps in her handbag and gives it a squeeze whenever she needs it.
And we have indoor urns that won't look out of place in 'Homes and Gardens', beautiful Raku urns, fired in the Japanese style by an award-winning potter who appeared on The Great British Throw-down. Saggar fired urns made on Dartmoor using local foliage to create completely one-off patterns. Urns made by a local carpenter who uses the wax from his own beehives to seal the wood, if you ask us nicely we'll even throw in a pot of his delicious honey – the best I have ever tasted.
Whatever your journey we can help you to choose the right thing for you and for them, we 'get' it and we can help.
I hope you like what we're trying to do and if you have any questions or want to get in touch please do! The email is hello@mypetsashes.co.uk or you can call on 01626 798198. We also have a Facebook Page a Twitter account and Instagram so please get in touch and share your stories as we do love to hear from you.
My Pets Ashes | Celebrate Your Pet | Advice, Pet Urns & Ashes Jewellery


Kaz Martin
< Back to main page
< THE BARK