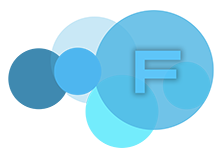 Jacky Ash
(7)
Professional, Reliable and Caring
Phone: 01460 281528
Email: Hillcloudwesties@gmail.com
Booking Line: 01460 281528
Ashgate Grooming


21 January 2018


25+


Fivehead, Somerset



About me
Dog Grooming has become my main business focus for the past 10 years having moved to Somerset. I started grooming when I bought my first Westie and realised that to show her I needed to quickly learn how to handstrip. Thankfully I had bought from one of the top breeders in the country at Ashgate and was metored throughout my learning. That was some 30 years ago. When I stopped working full time we moved to join Sue at Ashgate in Somerset and we now work together breeding and showing our dogs. We have bred a number of champions both here and abroad. Sue is the most successful living breeder of Westie and I am fortunate to have learnt from her.
As specialists of handstripping Ashgate Grooming is well known but I felt that as we were turning customers away we should expand to include all breeds and include clipping in our services on offer. Hence the diploma course... I really felt that I could not employ anyone without their qualifications or higher, and decided to get some formal training. I have learnt so much and I am now a much better groomer.
My first love will always be handstripping and I love teaching owners and groomers alike how to perfect this skill.
I offer 1-1 training at Ashgate and was delighted to be asked to speak last year at Supergroom in Somerset and the British Dog Grooming Championships.
I hope every customer who comes to us has a good experience and I will continue to work my socks off to improve dog grooming where I can.
Photos
Achievements
21 January 2018

Certificate in Canine First Aid

02 January 2018

Level 3 Diploma in Dog Grooming
Find me on the map
Comments