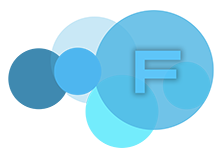 Alison Hayes
(20)
Kind professional fun loving Groomer
Spotlight Registered: 21 February 2018
Email: Info@dogsbyally.co.uk
Booking Line: 07825285419


Dog grooming by Alison


8


West Drayton



About me
My Name is Alison, I've been grooming dogs for 7 yrs now and truly love what I do I adore dogs and have grown up and lived with them for as long as I can remember. I own 5 dogs all different breeds ranging from a 12 year old Chihuahua to a puppy Poodle who will join me in my salon along with a few of her new buddies. I'm a member of PIF (Pet Industry Federation) and a member in good standing of ICMG to which I have carried out and completed a number of dog grooming exams with Master scores, these include
* Terrier breeds written and practical. *Gundog breeds written and practical. *Mixed breeds written and practical.
*Utility breeds written and practical.
*Certified salon professional.
*Canine first aid.

I constantly strive to stay updated with new trends and styles within the dog grooming industry including going to dog shows and attending dog seminars all over country.
I find it very important to use the best possible equipment and products on the market in my salon. I also like to research and try out new products to insure I always have to the best for your dog whilst in my care.
I like to work with my clients and help them whenever possible to insure the upmost in care when it comes to all grooming aspects, you can rest assured that I will go above and beyond for your dog whilst it's in my care.
Photos
Achievements
2018 01

Canine first aid

2016 05

Gundog breeds

2016 04

Mixed breeds

2016 04

Terrier breeds

2015 02

Certified salon professional

2011 12

Dog grooming professional (Diploma)
Find me on the map
Comments