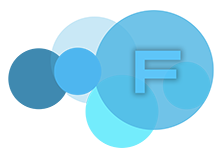 Danielle Williams
(1)
Phone: 07710897308
Email: vfc@vanityfurcheshire.co.uk
Booking Line: 07710897308
Vanity Fur - Mobile Dog Grooming


2 September 2018



Crewe, Cheshire



About me
Vanity Fur was founded in August 2018 by qualified dog groomer, Danielle Williams.

Danielle has a Level 3 Diploma in Dog Grooming, recognised by the National Qualification Framework, and is certified in Canine First Aid. She has experience with a wide variety of breeds and coat types.

Danielle's passion for animals, particularly dogs, sparked an idea and a dream to work with them every day. Danielle received intensive training at a reputable groom school, and spent months planning and putting together the perfect business model. Working with dogs every day soon became the only goal, and she worked hard to achieve this.

Vanity Fur promotes safe and selfless care when it comes to your dog. Their welfare comes first at all times, and everything we do for your dog will be for their benefit, not ours. We may be called Vanity Fur, but we follow the Golden Rule of Grooming to the letter...

HUMANITY OVER VANITY!
Photos
Achievements
2018/07

Open College Network West Midlands Level 3 Diploma in Dog Grooming
Find me on the map
Comments