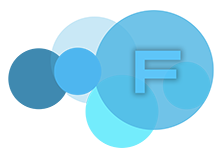 Laura Vester
(0)
Spotlight Registered: 16 March 2017
Email:
Booking Line: 07495 558827
About me
I grew up along side a black miniature poodle ( and very naughty he was too! ) There is many a story to tell about him! He was my best friend growing up and my partner in crime we were very rarely apart. Being a poodle he needed regular grooming. So from a very early age I remember the "poodle lady" coming round and trimming him on our kitchen worktop at home, and me watching and waiting for him to be finished so we could go off and play again.

These very early memories are what inspired me to want to become a Dog Groomer when I grew up.

So when I left school I posted hand written letters to all the local Dog Grooming Salons, and I was lucky to get a job in one of the salons bathing and drying the dogs. I really enjoyed this time and after a couple of years I started to learn the breed styling and trimming and gained my City and Guilds Qualifications.

Today I own a Samoyed and three Poodles, two of them being black miniatures ( and they are no where near as naughty as my childhood poodle was! ). I divide my time between my passion for grooming and looking after my three beautiful children.
Photos
Achievements
Find me on the map
Comments