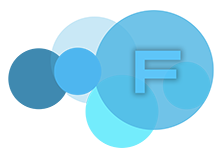 Katie Leonard
(1)
Phone:
Email:
Booking Line: 07933364050
About me
I have always had a love of dogs and horses, after leaving school i trained and became a qualified horse riding instructor. After having my 2 children i decided i wanted a career with dogs. So in 2011 i started at Hadlow college and completed my level 2 for dog grooming assistants. I then went on and completed my level 3 diploma in dog grooming. Whilst studying i worked for The Groom Room in Pets at Home Hastings for 1yr as a bather to gain more experience.
I opened my salon Valleyside dog Grooming in Oct 2015
My salon is based at home in the garden and im a one 2 one base dog groomer.
I especially love grooming big dogs but all sizes/breeds are very welcome.
I own 2 wonderful family dogs, 13yr old Harvey who is a collie x and has 3 legs and Dave 2yr old miniature poodle.
I try to attend as many seminars and grooming competitions as i can to keep learning and improving my skills.
Photos
Achievements
9th April 2017

Attended Funky Pink Poodle seminar on Purely Poodles show case with Katrina Allegretti

8 th May 2016

Attended Eve Sommers G.M.G I.C.M.G seminar on Scissor Techniques and care

6th Aug 2017

Attended Animal Aiders Dog First Aid training course

6th April 2017

Attended Eastbourne and District Canine Society 'Beginners to Winners' 6 week course in ring craft

5th July 2015

Attended Julie Harris LCGI seminar on Grooming and Styling Terriers

5th Feb 2017

Attended Seminar on Anatomy, the foundation of Grooming with Julie Harris LCGI CMG ,Chrissy Warwick CMG, Kerry Thomas and Louisa Tandy LCGI CMG

4th June 2017

Competed at The English Groomers Challenge

3rd July 2016

Attended a workshop with Tina Ogborn LCGI CMT DIP on Canine Massage

31st Aug 2014

Pet Spa London master class in Building and Making the most of your buisness

2nd April 2017

Competed at Master Groom

22nd June 2014

Hadlow Inter-college Grooming Competion Best hand stripping

1st Feb 2015

Attended Colin Taylor Seminar on Grooming Techniques and styling

18th Nov 2012

English Groomers Canine first aid and CPR course

14th June 2015

Competed at the English Groomers Challenge
Find me on the map
Comments