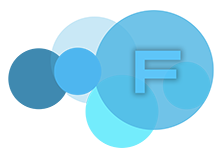 Amy Kuzyszyn
(0)
"Make Every Groom Your Best Groom"
Spotlight Registered: 14 June 2019
Email: info@dogprofessionalstraining.co.uk
Booking Line: 07702 593541


Dog Professional's Training


6


Preston, Lancashire



About me
I love Dogs and I love Dog Grooming. If I could groom 7 days per week I would!
My love started from an early age having watched my parents rescue dogs throughout my early and teenage years, I eventually started to volunteer with a Dog Behaviourist, who was also a member of the Kennel Club and a Show Judge. She taught me more or less everything and I owe a lot to her for setting me off on a career in the Canine Industry!
Having worked as a Drug and Alcohol Worker specialising in Housing for 8 years, one day a change came about. I resigned from my job and joined the Apprenticeship Scheme at Pets at Home, training both internally and externally; I became Salon Manager within a year. This wasn't an easy task, I attended both Pets at Home Dog Stylist Training aswell as Dog Grooming Seminars outside of work, helped out in a local Dog Groomer's and my husband actually built me a small Salon at home so to practice on friends and family dogs!
Having spent 4 years with Pets at Home, I was offered the opportunity by a local Doggie Day Care Facility called Auntie's that wished to embark on a new venture and open a Dog Training Centre/Grooming Academy, and this is now 'Dog Professional's Training'.
By funding me to travel over to Ireland so to complete my learning at SmartPets Grooming School with Nichola Moore L.C.G.I, I completed my Fast Track OCN Level Three Diploma in Dog Grooming and my Instructor Certificate.
I groom dogs full time on a daily basis aswell as teaching the OCN Level Three Diploma together with the OCN Fast Track for experienced Dog Groomers and offer a variety of smaller courses.
The most important point I always stress is that the welfare of the dog is paramount. Everything I do is with the dog at the heart of the groom and teaching. I believe education is key in promoting the health and wellbeing of dogs to the owner's but also to my student's. I love grooming, there's times where I can groom 7 days a week and not tire from it. It's never a chore nor a task.
Each groom I aim to make my best ever groom.

Photos
Achievements
2019

Open College Network (OCN) West Midlands Level Three Diploma in Dog Grooming

2019

Educate QA Level Three Award in Education and Training

2019

Open College Network (OCN) Dog Grooming Instructor Certificate

2019

First Time Competing in a Dog Grooming Competition at The Great North Groom

2019

Styled an American Cocker Spaniel in Short Version Breed Standard Cut for Crufts 2019 as part of Dog Aid Disability Demonstration performed over four days

2018

Open College Network (OCN) Canine First Aid Advanced CPCR

2018

City & Guilds Level Three Introduction To Dog Grooming

2018

Open College Network (OCN) Train The Trainer Canine First Aid Advanced CPCR

2017

AMTRA SQP (Suitably Qualified Person) Companion Animals Medical Advisor

2016

College Network Online Veterinary Assistant Support Certificate

2016

Ba Hons Bachelor's Degree (First) in Education and Society

2015

Competed With Own Papillon at Blackpool Dog Championship Show Placing Reserve

2005

University of Central Lancashire HNC In Business and Financial Management
Find me on the map
Comments