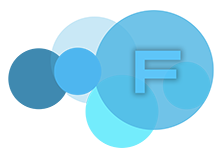 Robyn maloney
(1)
Spotlight Registered: 7 January 2019
Email: dandinisdogs@gmail.com
Booking Line: 02392661254
About me
I started grooming back in September 2011 as an apprentice at Dandinis and I couldn't imagine doing anything else!

I had tried many different jobs but my dream was to work with animals but dog grooming never crossed my mind when I was younger. Luckily I found my passion and have been grooming for 8 years.

I was very lucky to find Caroline at Dandinis who gave me the skill and confidence I have today and helping me gain my level 3 qualification. After being at the salon for 5 years, Caroline promoted me to salon manager which was the natural progression after being part of the expansion of the business.

I did my first competition in 2014 with the gorgeous cockerpoo bella with which I was placed 1st in a class of 20+ competitors, then got the bug and went on to compete at other shows and again luckily enough to get placed 2nd with a Bichon.

The name of the shop originated from the original owner back in 1962 who had a black standard poodle called dandini. So when a friend of ours had a lovely litter we couldn't resist getting one back on the firm. Much to our disappointment however my husband wouldn't let me call him dandini! The team and I enjoy showing Jackson regularly and we have been lucky enough to get placed so far at every show we have attended. We are going to crufts again this year and it is nice to put my skill to use in a different way than the usual pet grooming styles. I also love trying different styles such as Asian fusion and colouring.

Also within the last 6 years I have started grooming Cats and making use of our cat grooming room, I love seeing the different breeds and their playful nature when they come in for grooming.

I believe strongly the grooming process should be enjoyable for both the dog and the groomer and we pride ourselves at dandinis by creating a crate free environment which the dogs thrive in.
I like to spend time with my customers to give them the advice and knowledge they need to be able to maintain their dog at home which I believe is an important part of my job.
Photos
Achievements
September 2015

Placed 2nd at Glastonbury grooming Competition.

September 2011-12

Level 2 Apprenticeship in dog grooming

March 2018

I groomed a golden doodle for demonstration at a seminar by Julie Harris

June 2018

City and Guilds level 3 diploma in dog grooming - distinction

December 2017

I groomed a Cavapoo for demonstration at BIGA (British Isles Grooming Association)

August 2014

Helped organise a large charity event which raised over £3,000 for the Portsmouth City Stray Dog Kennels and Sebias Forgotten Paws

April 2017

City and Guilds Level 2 dog grooming assistant

April 2014

Placed 1st in novice workshop at master groom

2019 march

Showed my standard poodle at crufts
Find me on the map
Comments