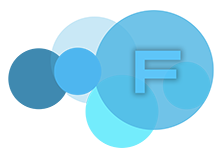 Sue Birley
(2)
Groomers and Small Animal Hydrotherapist
Spotlight Registered: 27 August 2018
Email: info@thepetgroomers.uk
Booking Line: 01474 854464


The Pet Groomers


8yrs Grooming, 4yrs Hydro


West Kingsdown, Kent



About me
The Pet Groomers is owned by Sue Birley who qualified as a professional dog groomer at Hadlow College between 2006 and 2011. Here she achieved the City & Guilds, NPTC level 3 Diploma in Dog Styling.

In 2015 Sue attended Greyfriars Veterinary and Rehabilitation centre in Guildford where she qualified as a Canine Hydrotherapist. In August 2015 Sue and her centre registered with and were accepted by The National Association of Canine Hydrotherapists (NARCH)

Sue opened the business on 1 August 2011 after spending about 30 years in corporate business in various accounting roles including becoming a Fellow Member of the Association of Accounting Technicians in 1998.

In her last position Sue was engaged as Performance Manager for a south eastern housing association based in Dartford.

All of Sue's grooming and hydrotherapy qualifications are proudly displayed on the walls of the salon and hydrotherapy centre. She feels very strongly that this industry should be regulated and to that end encourages her staff to further their own pet grooming and hydrotherapy education.

The grooming staff are either fully qualified to NPTC level 3 Diploma or part qualified and continuing to attend college to achieve their full certification.

An important part of maintaining a quality service is continued professional development (CPD) of all employees. Adherence to the wellbeing of animal care, to continue with maintaining the high standards of customer service, salon cleanliness, health and safety and high quality work are key factors.

It's hard work doing all this but if you want your pet to be treated with respect then why would you go somewhere that does not follow these ethics?
Photos

Achievements
2018/June

Practical Hydrotherapy Training - Internship at Greyfriars Veterinary & Rehabilitation

2018/August

British Red Cross - Emergency First Aid at Work

2017/April

Animal Aiders Dog First Aid Training Course - training provided by Animal aiders

2015/November

ABC Level 3 Diploma Hydrotherapy for Small Animals

2015/May

Canine Behaviour for Small Animal Hydrotherapy - Training provided by Greyfriars Rehabilitation & Hydrotherapy Training

2015/May

Advanced anatomy and physiology for small animal hydrotherapy - Training provided by Greyfriars Rehabiliation & Hydrotherapy Training

2015/May

Anatomy and physiology for small animal hydrotherapy Training provided by Greyfriars Rehabilitation & Hydrotherapy Training

2015/April

ABC Level 3 Hydrotherapy for small animals

2011/10

Level 3 Diploma for Professional Dog Stylists
Find me on the map
Comments