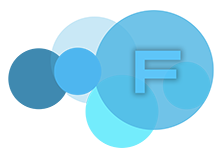 Gemma Barnes
(2)
Spotlight Registered: 15 March 2018
Email: Gemma@gbdog-grooming.co.uk
Booking Line:
About me
From horses to stick insects, I've owned them all! But my greatest love of all is for dogs. My friends say, "my kids have paws!"

Originally working as airline crew, I opted to switch my attention from holiday makers to canine customers, and started my initial training in 2015, advancing to level 3 in January 2018.

I now run a small grooming salon, based in a dedicated air conditioned and heated log cabin over looking our peaceful garden, surrounded by fields.
I operate on a one to one basis, slowly building trust with your dog right from introduction, to bathing/drying and grooming.

I offer a range of natural shampoos, and the water I use is softened and filtered, perfect for dry/sensitive skin.

Furthermore, I'm a big believer in feeding dogs the best possible diet. After all, I want my own 4 pooches to live as long as possible! For this reason, I am also a stockist of raw food and treats, offering a free local delivery service.

Without the restriction of a high street shop and enjoying shift work, I happily offer evening and weekend appointments to fit in around you.
Please feel free to contact me via email/call/txt, or check out my Facebook page (GB Dog Grooming) to discuss your individual needs.
Photos
Achievements
Find me on the map
Comments