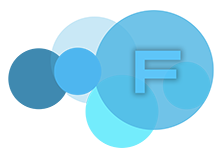 Judy Chappell
(1)
Professional, qualified, and proud to be a dog groomer and trainer
Spotlight Registered: 20 March 2017
Email: judy@canisgrooming.co.uk
Booking Line: 01993 702558
About me
Hi! I have been a dog lover and owner for many years, before I decided to train and become a groomer and canine massage therapist, enabling me to care for my furry friends in lots more ways than I could before. In addition to my City & Guilds Level 3 Diploma, and my Diploma in Therapeutic Canine Massage, I also hold a number of the Pet Industry Federation Higher Diploma modules in grooming. I groom a wide variety of breeds and types at Canis, assisted by a small team who are undergoing training with me to achieve their City & Guilds level 2 and level 3 certificate qualifications in dog grooming. I also teach private students enabling them to qualify through the City & Guilds framework.

In the past I have owned a number of breeds: a Rottweiler who I trained and competed with in working trials and obedience achieving CDEx. I owned and bred Turkish Kangals (they were known then as Karabash, but were registered as Anatolian Shepherds by the KC), and I showed them too - at Crufts 1999, my dogs were Best Opposite Sex, Reserve Best Bitch, and Best Puppy in their breed. Now, my life is shared with Calypso a Portuguese Water Dog, Caspar a Giant Schnauzer, Ruby a Border Terrier, and little Sophie a Cavalier King Charles who came into our lives after she had been left at a Blue Cross rehoming centre.

In our grooming salon, you will find a calm atmosphere, along with a small garden so that dogs can make themselves comfortable before and during the groom. We use high quality products to bathe and prepare the dogs for grooming, along with the best equipment, so that we can achieve a good quality groom for your dog.
Photos
Achievements
2019/02

Spaniels - handstripping and clip and scissor with Mike Wildman

2019/02

Asian Fusion with Pammie Carmichael-Hogg

2018/02

Pet First Aid (refresher training) with Sophie Bell MRCVS

2018

Grooming Labradoodles, Cockerpoos - Julie Harris

2018

Handstripping Seminar - Portsmouth - Julie Harris

2018

Tutors' Training Day - Julie Harris and Melanie Winters-Holmes

2017

Emergency First Aid in the Workplace

2017

Higher Diploma Module 6 Carry Out Freestyling on Dogs - Merit - Cockerpoo

2016

High Diploma Module 4 - Clipping Scissoring and Blending - Giant Schnauzer

2016

Abingdon & Witney College - Lecturer - Level 2 and Level 3 Certificate courses

2015

Pet First Aid Course

2015

Higher Diploma Module 8 Promote and Maintain Animal Health and Wellbeing - Merit

2015

Higher Diploma Module 9 Salon and Business Management - Merit

2015

Bite Prevention Seminar - OCN accredited - level 3

2014

City & Guilds 7763-03 Diploma for Professional Dog Grooming Stylists

2014

TAQA - Skills First AV03: Level 3 Award in Assessing Skills, Knowledge and Understanding

2012

City & Guilds PTLLS - teaching certificate

2012

Diploma in Therapeutic Canine Massage - two year course delivered by Canine Massage Therapy Centre

2012

7763-03 Introductory Certificate for Dog Grooming Stylists achieved with Carol Gowers at Evesham Academy of Dog Grooming

2010

Basic Grooming Training with Gill East at Canine Comforts in Cheltenham

2/2012

Diploma in Canine Massage Therapy - tutor Natalie Lenton of the Canine Massage Therapy Centre
Find me on the map